Join My Free Masterclass! 
Learn the 5 simple shifts to break the cycle of bad relationships, skyrocket your self-worth and attract a love beyond your wildest dreams.
Ease Anxiety. React Less. Heal Your Heart.

 
CHANGE YOUR LIFE.
I help women break the cycle of  bad relationships, realize their self-worth and reconnect with their intuition to attract a life and love beyond their wildest dreams.
1:1 Mind Body Coaching
Ease anxiety and stress, shift limiting beliefs and patterns, attract healthy relationships  improve communication and create a life you love with mind-body based practices. 
Group Program: Break the Cycle of Bad Relationships
Heal your heart, mind and body. Feel supported in community, learn practices to ease stress so you can move forward, break the cycle, attract healthy love and create a life beyond your wildest dreams. 
Retreats
Experiential retreats designed to help you create powerful shifts after tough transitions. Join the waitlist to receive the latest updates on upcoming local and international retreats. 
Frequently Asked Questions
How does this work?
Sessions occur either in person (if you're local to St. Petersburg, FL) or via Zoom video conference.
While many clients have great results in one session, 3-month packages are offered in order to better reduce anxiety and stress, navigate life transitions and create change(s) that "stick". 
Sessions blend a combination of gentle movement, breathwork, meditation and coaching. While this work is powerful on it's own and a wonderful accompaniment to traditional psychotherapy, it's not intended to replace or mimic professional mental health treatment from a trained clinician.
If I feel you might benefit from psychotherapy, I'll happily provide you with a referral.
I've never done yoga - can I still do this?
Yes! This work is for YOU even if you've never tried yoga or meditation.  Each session is tailored to your unique needs with plenty of modifications to meet you at your comfort level.  Yoga Therapy is perfect for ANY BODY type regardless of flexibility, size, shape ore experience.  It's more about what's happening on the inside versus what you look like on the outside.
Is this like regular "therapy"?
While this work is "therapeutic" in nature, it's not intended to replace or mimic professional, clinical treatment.  If you're in need of traditional psychotherapy, I'm happy to provide referrals. 
About Me
I found yoga and mindfulness in 2002 while a stressed out college student struggling to stay on the Dean's List, battling depression, anxiety, drug abuse and running with the wrong crowd.
Seventeen years later yoga is still my medicine.  Today I help others reconnect to who they are, heal from toxic relationships and navigate life change using the powerful, healing practices of yoga and mindfulness.
 "…One of the most powerful moments of my life. Her ability to guide you through your body and emotions is unmatched. She is knowledgeable, kind, and creates a safe place for her clients to open up and begin to heal. I still revisit the moments I had in our session to this day. It was so enlightening. Schedule your appointment ASAP and see for yourself."
"I encountered Bethany's practice at just the right time, and it was incredibly healthy. Many of us know we have to process emotional pain from our pasts to in order to fully heal, but fewer of us realize we carry our pasts in our bodies as well.  Incorporating the physical with the emotional can make a big difference in our healing journeys – and this is a great place to start.  "
"It was very interesting to see how the patterns in my body were related to the ones in my mind. Also very interesting that I had the answers to my own problems all along ."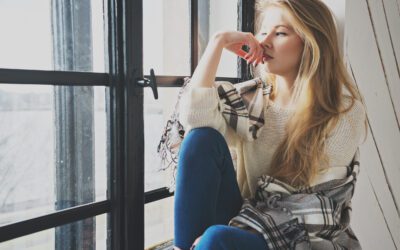 Are you a believer in the Law of Attraction? After your last few relationships left you: Leveled emotionally, mentally (and quite possibly physically or financially)  Desperately wanting more than something casual  Struggling to get your needs met and...