Transform After a Toxic Relationship
Ease anxiety and self-doubt so you can move forward and create the life you love in this 5-minute practice.  
Ease Anxiety. React Less. Heal Your Heart.

 
CHANGE YOUR LIFE.
I help women heal after a toxic relationship, reconnect with their self-worth and reach their true potential with yoga therapy and mind-body coaching.
Frequently Asked Questions
How does this work?
Sessions occur either in person (if you're local to St. Petersburg, FL) or via Zoom video conference.
While many clients uncover insights after one session, 3 and 6-month packages are offered in order to fully receive the work, facilitate change, deal with setbacks and provide weekly accountability, support and guidance as you evolve.
Sessions blend a combination of gentle yoga-based movement, breathwork, meditation and coaching. While this work is powerful on it's own and a wonderful accompaniment to traditional psychotherapy, it's not intended to replace or mimic professional mental health treatment from a trained clinician.
If I feel you might benefit from psychotherapy, I'll happily provide you with a referral.
Who this is (and isn't for):
There comes a time when you realize the way you've been living or the relationships you've been attracting no longer works for you.
While mindfulness and yoga based practices are accessible to EVERY ONE, using these modalities to facilitate life change isn't for everyone.
This work may be right for you if:
You keep drawing in the same types of relationships or less than ideal situations and realize you're the common denominator (AKA it's not everyone else's fault)
You're ready to accept full responsibilty for your own actions and behaviors and take charge of your own happiness.
You're ready to embrace being out of your comfort zone.
You can commit to at least 10 minutes of mindfulness practice per day.
You're 120% committed to setting goals and taking small, incremental actions to reach them.
What if I don't have any yoga or meditation experience?
Yoga therapy is suitable for EVERYONE, even if you've never tried yoga or meditation.  Each session and practice is tailored to your unique, individual needs with plenty of modifications and suggestions given in order to meet you at your comfort level.  Yoga Therapy is perfect for ANY BODY type regardless of flexibility, size, shape ore experience.  This work is more about what's happening on the inside versus what you look like on the outside. 
Is this like Life Coaching or traditional Psychotherapy?
There ARE "coaching" aspects involved in this work as you increase awareness, identify limiting patterns and choose NEW actions to take week to week in order to create change.  This work is also a nice compliment alongside traditional psychotherapy, but is not intended to replace or mimic professional, clinical treatment.   
I'm not local, do you offer Skype or Zoom sessions?
YES! Session work can absolutely be done via Zoom.  Due to the mind-body nature of this work, special requests such as having a distraction-free zone, room to move or stretch and a solid internet connection with plenty of bandwidth to allow for streaming audio and video is required. 
1:1 Mind Body Coaching
Ease anxiety and stress, shift limiting beliefs and patterns, attract healthy relationships  improve communication and create a life you love with mind-body based practices. 
Group Programs: Transforming After a Toxic Relationship
Heal your heart, mind and body. Feel supported in community, learn practices to ease stress so you can move forward, break the cycle, attract healthy love and create a life beyond your wildest dreams. 
Retreats
Experiential retreats designed to help you create powerful shifts after tough transitions. Join the waitlist to receive the latest updates on upcoming local and international retreats. 
About Bethany
I found yoga and mindfulness in 2002 while a stressed out college student struggling to stay on the Dean's List, battling depression, anxiety, drug abuse and running with the wrong crowd.
Seventeen years later yoga is still my medicine.  Today I help others reconnect to who they are, heal from toxic relationships and navigate life change using the powerful, healing practices of yoga and mindfulness.
 "…One of the most powerful moments of my life. Her ability to guide you through your body and emotions is unmatched. She is knowledgeable, kind, and creates a safe place for her clients to open up and begin to heal. I still revisit the moments I had in our session to this day. It was so enlightening. Schedule your appointment ASAP and see for yourself."
Amy K.
"I encountered Bethany's practice at just the right time, and it was incredibly healthy. Many of us know we have to process emotional pain from our pasts to in order to fully heal, but fewer of us realize we carry our pasts in our bodies as well.  Incorporating the physical with the emotional can make a big difference in our healing journeys – and this is a great place to start.  "
T.M.
"It was very interesting to see how the patterns in my body were related to the ones in my mind. Also very interesting that I had the answers to my own problems all along ."
Carolyn B.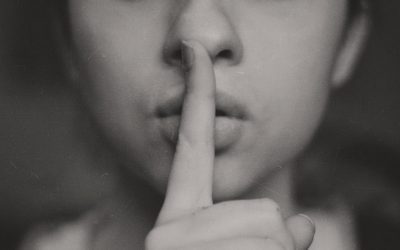 One of my favorite quotes I used to read aloud in my yoga classes was a passage from Mark Nepo's Book of Awakening on the pesky pattern of saying yes