YOU THOUGHT THIS PERSON WAS THE ONE. 
Your soul-mate. You'd never experienced chemistry so off-the-charts or an attraction so strong than with this person. YOUR person. Their presence consumed you.
Ok, maybe it went a little fast, but when you know, you know….right?
They made you feel ALIVE. Suddenly your life had meaning and didn't feel so dull, lifeless and empty. You had a best friend and an amazing, hot lover to share all the daily ups and downs with. Someone you could vent to and dream with and plan your golden, glorious future with.
You didn't feel alone. They GOT YOU like no other before, and you're convinced, like no one else ever will.
Until –
The fighting. The explosive, circular arguments that left you confused or apologizing for voicing your hurt feelings, concerns and opinions. Or worse, afraid for your safety.
At first, it was only 10% of the time. You brushed it away, rationalizing that they'd been under pressure at work, they'd had a bad day – and that every couple has fights.
Because the rest of the time was so amazingly high, how could a few blips on the radar make this a bad situation? They were so perfect in the beginning.
Until-
The 10% turns to 20%, then to 50% – and pretty soon, you're living in a constant stream of low-level anxiety, waiting for the other shoe to drop and walking on eggshells to avoid another disastrous, violent fight.
You stop focusing on your goals. Your work. Your dreams. All of your waking energy is spent on keeping this thing together as it inevitably rips apart at the seams. You start living small because anything more would be a threat to their ego and you keep DESPERATELY waiting for the good times to come back.
You're a shell of who you once were.
I HEAR YOU MY FRIEND.  I've been there.
I clung to not one, but TWO bad relationships –  one right after the other – and struggled to move on for good, dig my self-esteem out of the toilet and refocus on dreams that had fallen by the wayside for too many years.
It may feel impossible now, but I PROMISE YOU – there is glorious life on the other side of healing just WAITING for your beautiful self to show up.
I CAN HELP YOU GET THERE. 
THIS MAY BE RIGHT FOR YOU IF
You're experiencing anxiety, sleepless nights, lack of motivation and focus in other areas of life due to having left, or considering leaving a toxic relationship. 
You have a history of attracting emotionally unavailable or even abusive partners.
You otherwise have it all "together" in other areas of life: finances, career, education, family and friendships. Everything except the healthy relationship. 
You feel like you've "wasted" too much time in toxic relationships, your biological clock is ticking and you feel hopeless about finding someone.
You feel broken due to your past failed relationships and believe you're not deserving or capable of attracting healthy love.
IN THIS 6-WEEK COURSE, YOU WILL: 
Decrease non-stop anxiety, depression and obsessive "will-he-come-back?" thinking. 
Reconnect with YOU, your CONFIDENCE and your inner bad*ss that's longing to awaken. 
Reclaim your self-worth and create a life you DESERVE –maybe for the 1st time in your life.
Dump the negative self-talk that you're broken or doomed to be alone for the rest of your life. 
Communicate better, sleep better and say "NO" without guilt.
See this as the best thing that's happened to you so you can…
Create a life beyond your wildest dreams and have the HEALTHY LOVE you want. 
I HAVE NO YOGA OR MEDITATION EXPERIENCE. Can I still do this?
YES! The yoga and meditation practices offered in this program are suitable for ANY BODY regardless of size, shape, height, weight or flexibility.   The focus is more on gentle movement and how you FEEL in your body rather than what you look like or what you can do.
IS THIS LIKE "THERAPY" OR LIFE COACHING?
There ARE "coaching" aspects involved in this work as you increase awareness, identify limiting patterns and choose NEW actions to take week to week in order to create change.  This work is also a nice compliment alongside traditional psychotherapy, but is not intended to replace or mimic professional, clinical treatment.   
WHAT IF I'M STILL IN MY UNHEALTHY RELATIONSHIP?
While I realize leaving a toxic relationship is ironically one of the hardest decisions you'll ever make, this program is intended for women who have left and who are 120% committed to cutting contact and taking full responsibility not only for their healing journey, but their own actions and behaviors that kept them in an unhealthy situation. 
6 LIVE weekly group coaching calls (via Zoom video conference)
Therapeutic yoga,meditation and mindfulness practices designed to decrease anxiety, process trauma and promote healthier choices moving forward. 
Journaling prompts, goal setting and mindset worksheets to help you stay consistent and shift your perspective. 
An assigned accountability buddy to for additional weekly support.   
INVESTMENT: $497 ( or 2 payments of $275) 
One of the most powerful moments of my life. Her ability to guide you through your body and emotions is unmatched. She is knowledgeable, kind, and creates a safe place for her clients to open up and begin to heal. I still revisit the moments o had in our session to this day.
I encountered Bethany's practice at just the right time and it was incredibly helpful.  Many of us know we have to process the emotional pain from our pasts in order to heal, but fewer of us realize we carry our pasts in our bodies as well. So incorporating the physical with the emotional makes a big difference in the healing journey.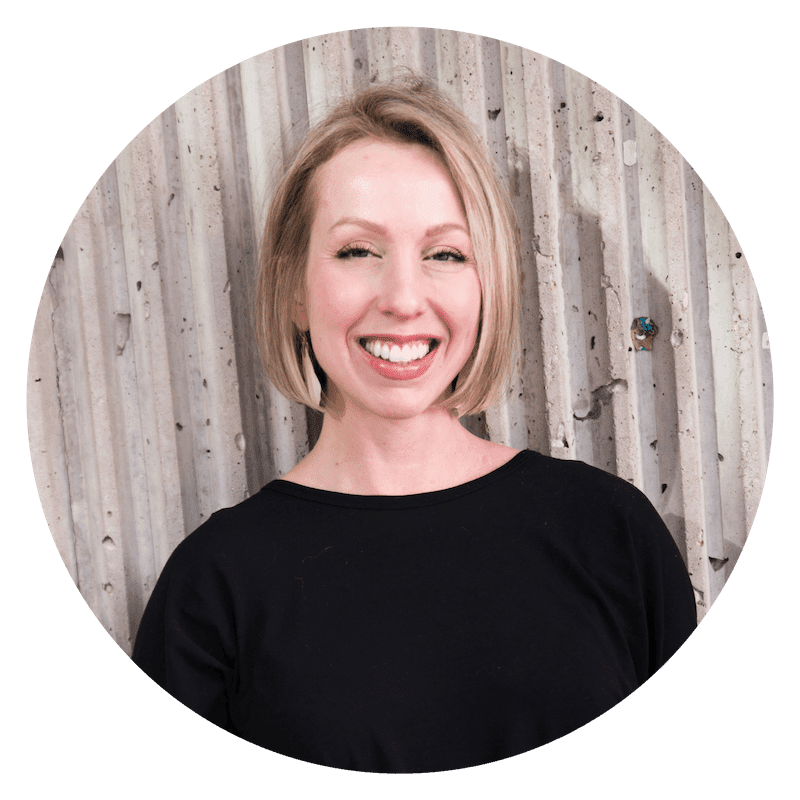 I am a yoga teacher and yoga therapist with over a decade of experience helping people ease stress, anxiety and physical ailments using the time-trusted practices of yoga and mindfulness. 
I'm also a domestic violence survivor. 
The first ten years of my life were filled with trauma and instability as I grew up with a mentally ill, violently abusive father. 
I've survived not one, but two abusive relationships of my own – and finally understood first hand why it took my Mom ten long years before she finally left my father for good. 
I credit my yoga and mindfulness practice of 17 years, plus countless years of therapy, coaching and deep, lasting friendships for my recovery. 
I am living proof that it's possible to break the cycle. 
I now help other women transform their lives after toxic relationships or difficult transitions, ease anxiety and stress and ultimately, find more love and create lives beyond their wildest dreams.